Your Home for Hardwood Flooring in West Chester, OH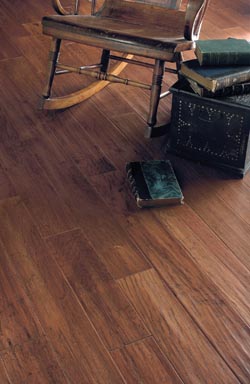 Take advantage of modern technology to enjoy a timeless feature with our hardwood flooring in West Chester, OH. Buddy's Flooring America offers the best in beauty, durability, and value when you need a new surface to elevate your space. Our local showroom lets you browse a full inventory of top-notch wood to find the perfect match for your project.
Renowned for its unique sense of natural elegance, authentic atmosphere, and unparalleled ability to boost home value, hardwood is the premier choice for homes all around the world. Its widespread appeal and venerated value have only grown with advancements in contemporary manufacturing. We give you access to all the advantages of this beloved option for home flooring. In addition, we have a friendly staff that can help you find the best product for your budget and lifestyle.
Unique Benefits, Universal Charm
There is a reason that hardwood remains a top choice for homeowners after centuries of flooring innovation. The knots, whorls, and grain differences from a variety of wood species make it endlessly and uniquely attractive, and it comes with a whole host of additional benefits. Some of the most commonly celebrated include:
Durability - Because it comes from trees, hardwood flooring will last for many years.
Ease of Use - Expect easy maintenance, as both traditional and engineered hardwood only requires sweeping and damp mopping with a cleaning solution recommended by the manufacturer, as well as occasional polishing.
Versatility - Hardwood flooring is perfect in any setting and for any décor. The wood provides the ideal environment for your furniture and decorations.
Stain Resistance - Hardwood resists stains so when one of the kids spills a drink, just wipe it up.
Convenient Cleaning - Wood is easy to clean. There is no place for dirt, dust, or allergens to hide.
Make the Most of Your Floors
Lay the right foundation for your home's future with hardwood flooring installation by skilled professionals. While this material isn't the easiest to handle on your own, we can connect you with reliable experts who know how to craft the perfect surface. When you turn to us for installation assistance, you ensure that your finished space looks great and lasts as long as possible.
Our partner contractors go out of their way to deliver complete satisfaction for every project. From preparing the subfloor to making the cuts and calculations necessary for a tight fit between planks, they take care of all the tasks required to prevent the potential problems of improper installation, such as buckling and warping.

Contact us today for more information on our inventory of quality hardwood flooring. We proudly serve West Chester, OH, and the surrounding areas.