Hardwood Flooring in West Chester, OH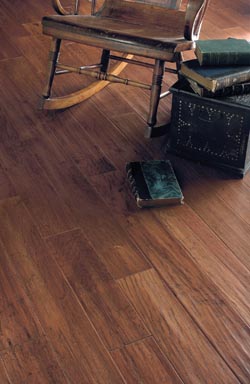 Today's hardwood flooring is better than ever. With a little help from technology, hardwood floors from Buddy's Flooring America are even stronger and more durable than those of yesteryear. Our flooring showroom is your first local source for fine hardwood flooring in West Chester, OH, and the surrounding areas, so reach out today for a free quote. Hardwood is always appealing because of its beauty and variety, and it makes any home more attractive. Let our friendly staff help you discover which variety is right for your budget and your lifestyle.


All About Hardwood
No flooring material offers more in the way of classic elegance than hardwood. The knots, whorls and grain from a variety of different species of wood make it endlessly appealing; plus, hardwood adds to the value of your house. The beauty is one of the biggest reasons that our customers choose hardwood, but there are a multitude of merits to this type of flooring. These include:
Because it comes from trees, hardwood flooring will last for many years.

Expect easy maintenance, as both traditional and engineered hardwood only requires sweeping and damp mopping with a cleaning solution recommended by the manufacturer, as well as occasional polishing.

Hardwood flooring is perfect in any setting and for any décor. The wood provides the perfect setting for your furniture and decorations.

Hardwood resists stains so when one of the kids spills a drink, just wipe it up.

Wood is easy to clean. There is no place for dirt, dust or allergens to hide.


The Merits of Professional Installation
Engineered or solid hardwood isn't the easiest flooring type to install--not by a long shot. That's why the team at Buddy's Flooring America strongly recommends opting for professional help. One factor that contributes to the longevity of handsome hardwood is proper installation. That way, the floor looks fabulous and poses no problems.
First, the subfloor must be prepared and the wood accustomed to the humidity of the room. Plus, there are many cuts and calculations so the planks fit together tightly. It is essential that this flooring be installed properly or the wood could buckle or warp and require replacement.
The installation contractors we partner with will go out of their way to make sure you're happy with your floors before they leave. So, reach out today to schedule an appointment and start enjoying your new hardwood.



Contact our showroom staff to get the details on solid and engineered hardwood flooring. We proudly serve residents of West Chester, Ohio, along with those in Mason, Liberty Township, Maineville, and Monroe.