Your Source for Hardwood Flooring in West Chester, OH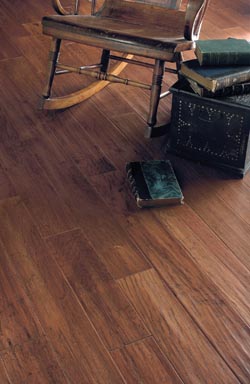 Update your home with a timeless look by choosing from our selection of hardwood flooring in West Chester, OH. At Buddy's Flooring America, we offer a number of fine flooring solutions for all your home improvement needs. We provide hardwood floors in a range of wood species and styles, allowing you to easily match your existing décor or start the basis for a whole new look.
If you are unsure of what appearance to aim for in your home, then our flooring experts are here to help. We can provide you with design advice while also helping you explore our vast flooring collection. So, visit our store today and let us assist you with finding the perfect wood floors for your home.
Hardwood Floors with Universally Unique Charm
There is a reason that hardwood floors are still the top choice for many homeowners even after centuries of flooring innovations. The unique attractiveness of wood makes it timelessly beautiful in any space, and hardwood offers a host of exclusive benefits for your home. Some of these include:
Durability - Hardwood is exceptionally long-lasting, with many floors lasting a generation or more.
Easy Maintenance - Wood floors are very simple to maintain. Both traditional and engineered varieties typically only require a simple sweep and mopping, with the occasional polishing.
Versatility - Hardwood flooring works flawlessly with any setting or décor. With the moisture resistance of engineered floors, you can even add the wood-look to your basement or kitchen.
Stain Resistance - A hardwood surface will resist stains, making it ideal for busy households where children and pets can commonly make messes. Just wipe away spilled drinks to leave your surface looking beautiful and pristine.
Professional Installation
Ensure that your hardwood flooring looks its best and lasts by having our professional team handle the installation. Our skilled contractors have the tools and experience needed to properly layout and affix your new surface to your home's subfloor. This way, you know that your new flooring will be ready to last for years in your home.

Contact us today for more information on our inventory of quality hardwood flooring. We proudly serve West Chester, OH, and the surrounding areas.