Laminate Flooring in West Chester, OH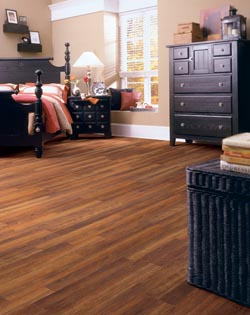 Thanks to advances in modern manufacturing processes, homeowners today enjoy beautiful floors that mimic the appearance of wood, stone, and tile. Not only that, those products are available at lower prices and offer more in the way of performance and durability. This is the beauty of laminate flooring in West Chester, OH from Buddy's Flooring America.
At our showroom, you'll discover an incredible selection of the finest floors in the industry, including hardwood, carpeting, and more. However, thanks to their dynamic qualities, laminate floors have become very popular over time. More and more homeowners are making the switch, so stop by today to see what all the fuss is about - our team is happy to show you around.
A More Affordable Approach to Floors
Many homeowners boast excellent taste, but not all of them have budgets that allow for expenses like hardwood, natural stone, and porcelain tile. And with children and pets, it's harder to live with floors that can't keep up with spills and scrapes. That's where laminate flooring comes in. Advances in technology have made it possible for manufacturers to create flooring that looks so much like the real thing that it's difficult to tell the difference.
Laminate is made when synthetic materials are layered and fused together, providing strength and durability. What gives laminate its realistic look is a picture of wood, tile or stone set just underneath a clear protective layer. So, what you're looking at when you see laminate wood flooring or laminate tile flooring is actually a high-resolution picture. These products, however, offer improved performance and functionality, as well as reduced prices.
Laminate shines most brightly when compared directly with the competition. Everyone loves hardwood, stone, and tile, but these floors cost a great deal of money, require special care, and need careful handling. They are neither easy nor simple to maintain. However, lookalike laminate is available at a fraction of the cost, is made to handle heavy traffic, and stands up to the wear and tear of daily living. With all of these pluses, how can you not choose laminate flooring?
Opt for Professional Laminate Flooring Installation
As with any flooring, Buddy's Flooring America recommends professional installation. After all, you don't want your lovely laminate to peel, curl, tear or lift up. With help from our experienced installation partners and their tried-and-true methods, equipment, and products, it's easy to ensure your new floors are laid perfectly. All that's left is to sit back and enjoy.



Contact us or visit our showroom to find out whether laminate flooring is right for your home. We proudly serve residents of West Chester, Ohio, along with those in Mason, Liberty Township, Maineville, and Monroe.